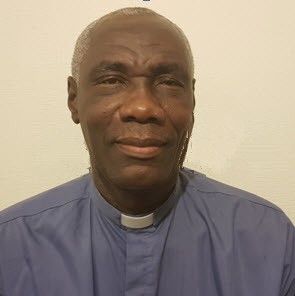 Brothers and sisters in Christ,
Friends, another Lent is with us and as we reflect on the essence of this season, we need also to reflect on the need to obey God in our lives. Love and obedience go together. New believers must learn that true obedience is the natural result of an attitude of love for Christ. True obedience does not come from fear of punishment. Obedience is the way to remain in fellowship with Christ and to have a continued awareness of His love. We love Jesus because he willingly laid down His life for us. Jesus, because of His loving obedience to His father, was obedient even to death on the cross for us. We should have that same kind of loving obedience, it makes us friends of Christ and it produces joy. [John 15:14].
HOW TO BE OBEDIENT
1. Know God's commandments. [Psalm 119:11,105,130]. It is difficult to be obedient if one does not know what he is supposed to obey. Encourage new believers to read the Bible.
2. Seek the help of the Holy Spirit. By ourselves we will fail. With the help of the Holy Spirit, we can be obedient
3. Develop right attitudes;
A] Delight to do God's will. [Psalm 40:8]
B] Do God's will carefully. [Deuteronomy 26:16]
C] Be sincere in your obedience. [Luke 8:15]
D] Keep clean [Acts 24:16]
E] Love God. [John 14:15]
4. Do not keep sin in your heart.[Psalm 66:18].
I wish you all a Happy Lent Celebration.
Rev. William Davis