Anerley Methodist Church celebrated their 100th Anniversary in 1965.
Read about the events held during our Anniversary week and the letter from Rev George Lovell
Methodism in Anerley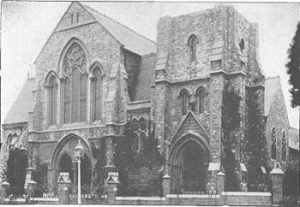 The Story of Methodism in Anerley was published in 1928. We would like to share this important document
Page 4 of the document shows the names of the Ministers of Anerley Methodist from 1873 to 1928. We have photographs in our Photo Album titled Ministers of Yesteryear.
Junior Church and Sunday School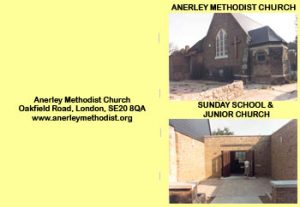 The History of Anerley Methodist Junior Church and Sunday School is a more recent document researched and written By Rose Bateman. This document covers the war years until recent times