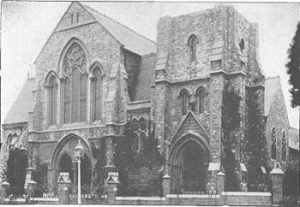 Over the weekend of 9th and 10th May 2015 Anerley Methodist Church celebrated 150 years of Christian Mission and Worship on our present site in Anerley. Our roots actually extend further back than 1865 – in 1862 there are records of Wesleyan Services taking place in a house at number 2, Marlbro Terrace – now 33 Maple Road.
On Saturday 9th May there was a display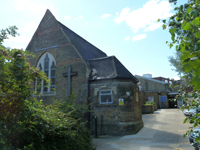 of Church Memorabilia and an enjoyable Caribbean Evening.
Our morning service on 10th May was led by the President of the Methodist Conference Rev. Kenneth Howcroft and was followed by a 'Bring and Share Lunch' and the cutting of our Anniversary Cake.
Throughout 2015 several of our past Ministers returned to take services and to renew old friendships.
In October we were entertained at a gospel concert led by church member Clarence Hunte and the well known 'Soul Sanctuary' Gospel Choir.
Photographs taken at our various anniversary events and a photo book can be viewed from the Photo Albums page; then clicking on 'Church Family' and finally by selecting 150th Anniversary.