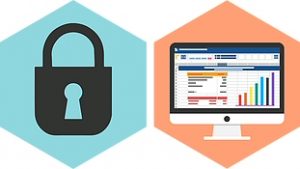 This privacy notice/policy sets out how Anerley Methodist Church uses and protects any information that you give the Church when you use this website. A full copy of our data protection policy can be found by following the link to managing-trustees-privacy-notice at the foot of this page.
Anerley Methodist Church is committed to ensuring that your privacy is protected. Should we ask you to provide certain information by which you can be identified when using this website, then you can be assured that it will only be used in accordance with this privacy notice.
E-mail addresses
When you contact us we receive a message which includes your e-mail address so we can answer your inquiry. We also use email addresses to let people know about Church, Circuit and Connexional news and events. We will not use your e-mail address for any other reason unless you tell us otherwise.
Security
We are committed to ensuring that your information is secure. In order to prevent unauthorised access or disclosure, we have put in place suitable physical, electronic and managerial procedures to safeguard and secure the information we collect or display online.
Protecting your data
We will not sell, distribute or lease your personal information to third parties unless we are required by law to do so. We will keep your data for no longer than reasonably necessary, unless you tell us otherwise. For a copy of our retention policy, please contact the Church Council Secretary.
Anerley Methodist Church continually reviews and updates its policies in line with the General Data Protection Policy (GDPR) and in the light of experience to ensure that we stay up to date and follow best practice. Therefore this privacy policy may be subject to change over time.
Links to other websites
Our website may contain links to other websites of interest. However, once you have used these links to leave our site, you should note that we do not have any control over that other website. Therefore, we cannot be responsible for the protection and privacy of any information which you provide whilst visiting such sites and such sites are not governed by this privacy statement. You should exercise caution and look at the privacy statement applicable to the website in question.
Our website is powered by WordPress and supported by Leeds11.Com. Our mailings are distributed via email by Virgin Media.
Please click on the link below for further detailed information about your Privacy and the way we use your personal information (data).